The Workshop of Works in Progress (WiP) provides a forum for discussing ongoing research, development projects, issues on transferring research to industrial applications and general technical information in all areas of Computer Graphics, Image Processing and Computer Vision. Graduate students are encouraged to submit their research projects. Accepted papers will be presented in a poster session.
Selection Criteria:
The WiP program committee will evaluate the submitted works considering the following criteria: technical quality, contribution to the research or industrial area, and clarity of presentation.
Instruction to the authors:
Papers must be no longer than 4 pages, including all figures and references. All submissions must be in Adobe Portable Document Format (PDF) and must comply with the SIBGRAPI formatting guidelines. In particular:
The names of the authors must be omitted during the review process, according to the requirement of anonymity for the articles.
The article can be submitted in English or in Portuguese. Texts in Portuguese must also include, before the abstract in Portuguese, an abstract written in English.
The papers must be submitted through the WiP CMT system.
The acceptance of a work implies that at least one of its authors will register for the conference and will present it.
Important Dates
| | |
| --- | --- |
| July 4th | Paper Submission Deadline |
| July 29th | Notification of acceptance |
| August 12th | Camera-ready due |
Warning!

All deadlines expire at
Chairs: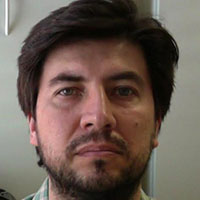 João Paulo Gois (Federal University of ABC)
joao.gois@ufabc.edu.br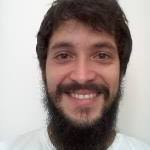 Maurício Pamplona Segundo (Federal University of Bahia)
mauricio@dcc.ufba.br